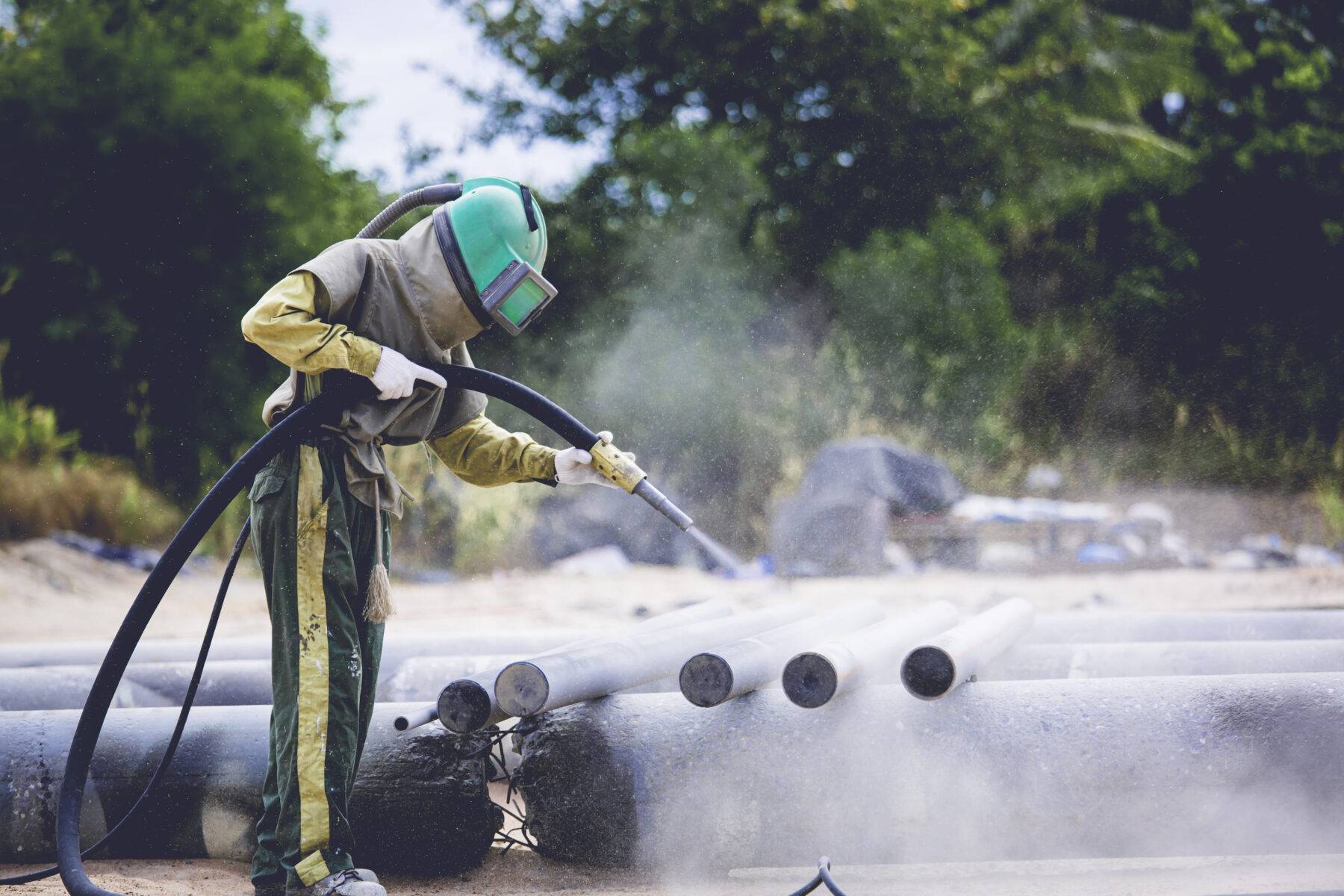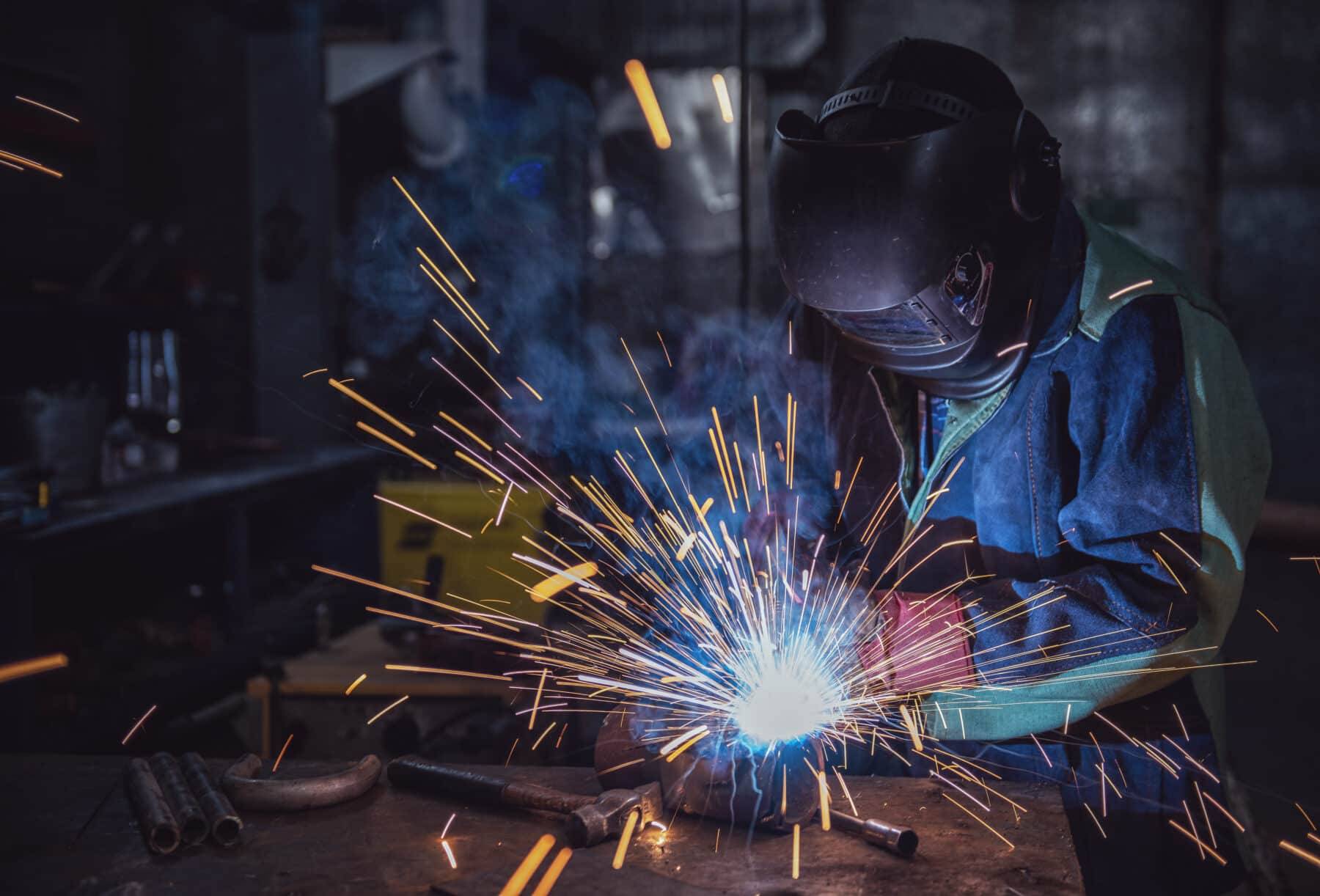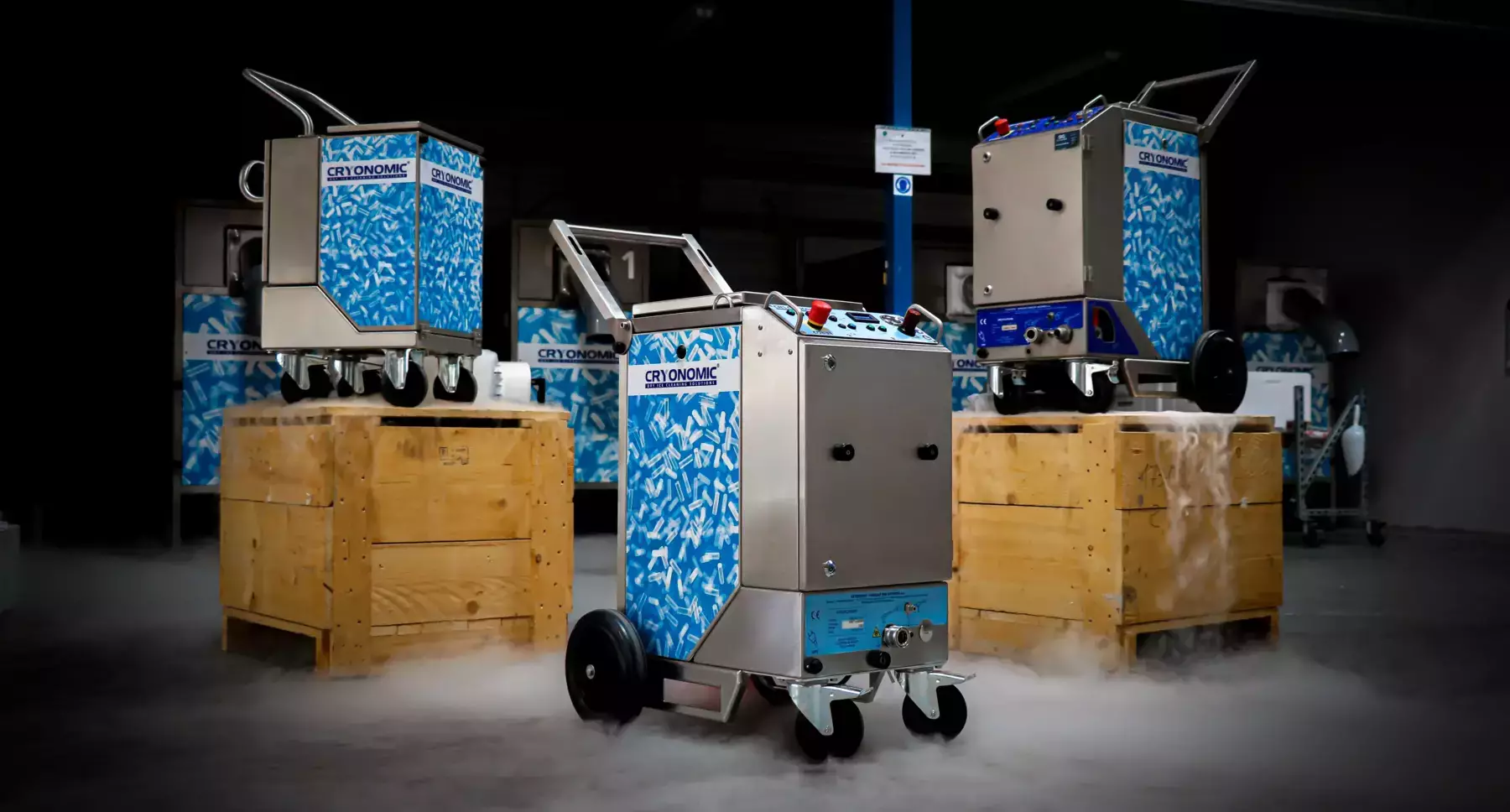 2nd Page
No. 1 in Thailand
Pioneering Dry Ice Cleaning
Professionals Serving with Our Heart
Blasting & Cleaning Service
1st Page
VAUTID
WEAR PROTECTION PRODUCTS
Wear Protection Solution form Germany
3rd Page
CRYONOMIC
DRY ICE CLEANING MACHINE
No.1 Dry Ice Cleaning Machine

Technology for cleaning to protect and maintain components in industrial factories.
Increase Lifetime and Efficiency

Dry Ice Cleaning Service
Dry ice cleaning does not damage the surface, no residue or waste, and can cleaning quickly.

Dry Ice Mixed Blast Service
Special technique of dry ice cleaning combined with abrasive pellets. dust-free, increase the efficiency of cleaning tough and embedded residues.

Abrasive Blasting Service
high-quality abrasive pellets in the cleaning. removes deep-seated residues and easy for control of the surface texture of the workpiece.
Industrial Equipment Cleaning Services

Turbines
Our team specializes in cleaning gas turbines and steam turbines, and we have successfully cleaned over 100 units both in Thailand and international.

Boiler
With over 15 years of experience, our team has extensive expertise in cleaning all types of boiler tubes cleaning techniques.

HRSG
Cleaning deep-seated with new technology and expertist. We can cleaning fins tube in HRSG  with completely cleaned

FinnSweep™ : Deep Cleaning Service
By utilizing innovative technological advancements and modern tools, we can achieve a thorough cleaning of the fin tubes deep within the HRSG, both in vertical and horizontal orientations. When the inner layers of the tubes are clean, heat transfer efficiency improves, leading to enhanced system performance. This extends the lifespan of the machinery and enables power plants to operate at full capacity. The increased electricity generation results in a significant boost in revenue, amounting to billions of baht.
Wear Protection Products form Germany, Pioneering Wear Protection Technology
Increase Lifetime and protect high-wear components in plant and machinery.

Hardfacing Products
ลวดเชื่อมพอกแข็ง เคลือบผิวชิ้นงาน เพิ่มประสิทธิภาพทนการสึก

Wear Plates
แผ่นกันสึกแบบคอมโพสิต ปกป้องเครื่องจักรให้ปลอดภัย ยืดอายุการใช้งาน

Cast Products
ผลิตชิ้นงานขึ้นรูปใหม่ได้ตามแบบ เสริมความทนทานทำงานไม่สะดุด
โซลูชั่นการดูแลและเพิ่มประสิทธิภาพของเครื่องจักรและโรงงานอุตสาหกรรม

Dry Ice Cleaning System
จำหน่ายเครื่องพ่นน้ำแข็งแห้งแบรนด์ดังจากยุโรป ทำความสะอาดคราบฝังลึกได้ดีเยี่ยมด้วยระบบไฮบริดผสมน้ำแข็งแห้งหรือเม็ดขัด

Laser Cleaning Machine
เครื่องทำความสะอาดด้วยเลเซอร์ เทคโนโลยีประสิทธิภาพขั้นสูง ทำความสะอาดหมดจด รวดเร็ว ไม่ใช้สารเคมี ไม่มีของเสีย

Compressor Cleaning
น้ำยาทำความสะอาด Compressor Gas Turbine แบบออนไลน์ ย่อยสลายเองตามธรรมชาติ และไม่ติดไฟ
วราคณะก่อตั้งขึ้นเมื่อปี 2007 บุกเบิกและเป็นผู้นำในธุรกิจการทำความสะอาดด้วยน้ำแข็งแห้ง
เบอร์ 1 ในวงการ Blasting & Cleaning Service
Varakana ร่วมมือกับ Vautid เพื่อเพิ่มศักยภาพ Wear Protection ในประเทศไทย
ส่งเสริมงาน Wear Protection ในอุตสาหกรรมโรงไฟฟ้าถ่านหิน ซีเมนต์ เหมืองแร่ โรงน้ำตาล ฯลฯ
มากกว่า 10 ปีที่วราคณะคร่ำวอดอยู่ในวงการ Dry ice Cleaning เป็นผู้บุกเบิกการทำความสะอาดด้วยน้ำแข็งแห้งในประเทศไทย วราคณะชำนาญการบำรุงรักษาเครื่องจักรอุตสาหกรรม ได้รับความไว้วางใจจากลูกค้าทั้งในไทยและต่างประเทศ เป็นผู้บุกเบิกการพ่นทำความสะอาดด้วยน้ำแข็งแห้ง มุ่งมั่นเป็นผู้นำในงานบริการพ่นเม็ดขัดทำความสะอาด งานป้องกันการสึกหรอของเครื่องจักร และงานเคลือบสีพิเศษป้องกันการกัดกร่อน
We are Offering Best Technology and Service
with Best Expert People
วราคณะพร้อมพิสูจน์ให้คุณเห็นประสิทธิภาพของงานบริการ พร้อมคัดสรรสิ่งที่ดีที่สุดให้โรงงานของท่าน วันนี้!